Traditional Rosary - $30.00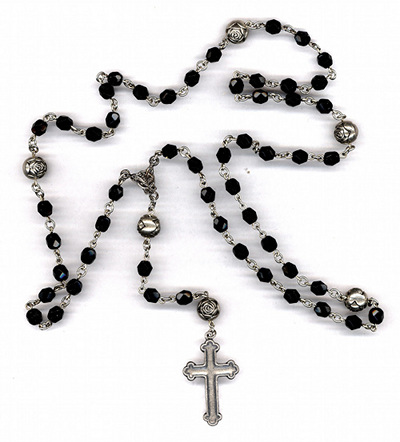 Handmade to order, the traditional rosary is shown here in Czech crystal beads (Black and Red), but can be made with carved bone skulls, hematite, or other beads to order. If you don't see a color you like, just email to see if I can get precisely what you want.
Rosary of Pope Geoff the Unspeakable - $35.00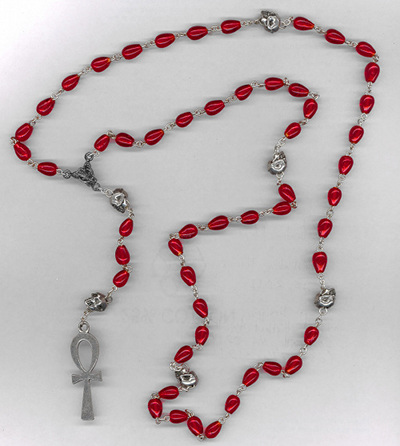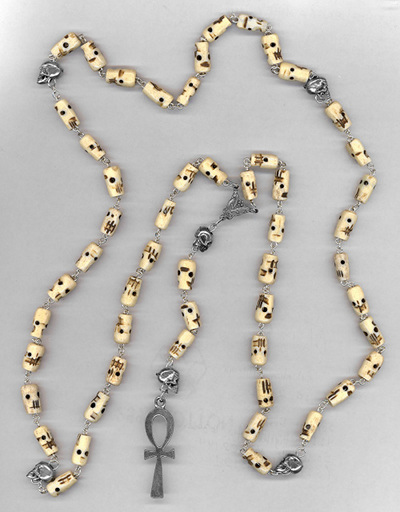 With an ankh instead of a cross, and little pewter skulls where the Our Fathers usually belong, the Rosary of Pope Geoff the Unspeakable is a bit more ecumenical than most. Shown here in red drops and carved bone skulls, it's available in all of the colors and materials offered for the traditional rosary.