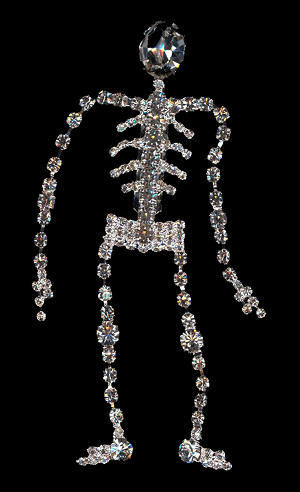 Dancing Skeleton Rhinestone Brooch
$27.00
A full 3 inches tall, the gleefully macabre Mr. Bones (Ms. Bones?) is a show-stopper, arms and legs dangling and swinging. Dead Can Dance? You bet!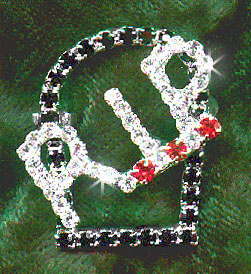 Rest In Peace Rhinestone Pin

$14.00

Is your wardrobe gravely in need of accessorization? Consider this deadly delightful little tombstone of Austrian crystal. One inch high and all sparkle!