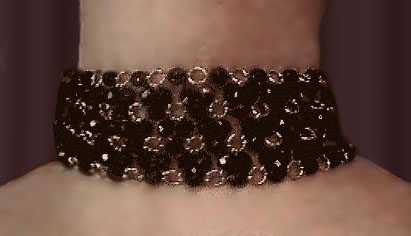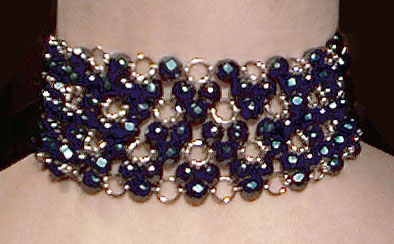 Beadmail - chainmail, but with beads! This choker's a heavyweight, checking in at a width of 2 inches and sparkling with 8mm black Czech crystal beads and extra-strong rings. Splendid for showing off an elegant upswept hairdo or creating an arresting contrast with a plunge neckline. Give the leather a night off.

Adjustable design means you just slip the hook through the chain at the right size. If you're between sizes, select the next smaller size.

Now also available in Twilight, a deep metallic blue!
Got another color in mind? Inspire me!