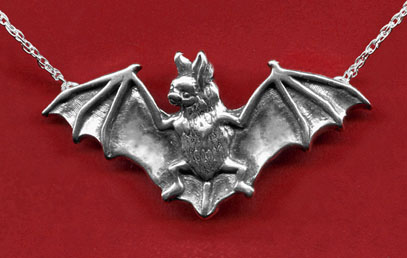 You don't have to be Chinese to know that bats mean good fortune! This charming little chiropterid looks like an escapee from a medieval woodcut, ready and willing to feast on whatever's bugging you.
47 x 23 mm (1 3/4 x 1 in).
Find out more about bats!

Photos, facts, how to attract bats to your neighborhood, and lots more great bat merchandise!